What we are and what we do
We are MARGINALLY IRRESPONSIBLE VINTAGE GUITARS and we started up in 2004.
Our primary interest is in vintage guitars and amplifiers manufactured from the mid to late 1950s through to the 1960s in the USA. We concentrate on guitars and amplifiers from famous American brands such as Harmony, Kay, Airline, Silvertone, Supro, Danelectro and National. Many were sold through the large mail order catalogue companies.
We also deal in some famous European brands like Framus and Hofner and special models of guitars from manufacturers, such as Ibanez.
The owner of the enterprise is Dale Stevenson. Dale started playing as a young teenager and after many musical adventures, played with a Melbourne band called "The Selves"in the 1960s and early 1970s. This was a great period of Australian music. The Selves played with many classic Australian bands of that era that then went on to greater things. Dale has kept playing and collecting guitars and amps since the early 1960s.
Marginally Irresponsible Vintage Guitar guitars are checked over, as needed, by expert luthier, technician and repair specialist, Andrew Mazurkiewicz. Andrew also builds superb Kingstones guitars. Click on "Andrew's Guitars" to obtain more information and see his beautiful work.
So, we welcome you to explore our stock; enter any special guitar or amp that you are looking for into our "Wish List"; visit fellow enthusiasts through our "Link Page"; and feel free to contact us with a query on any stock item; or any other query.
Please come back and visit us often, as we are always getting new stock.
If you have any feedback on this site or the guitars, etc., please contact us at our e-mail address.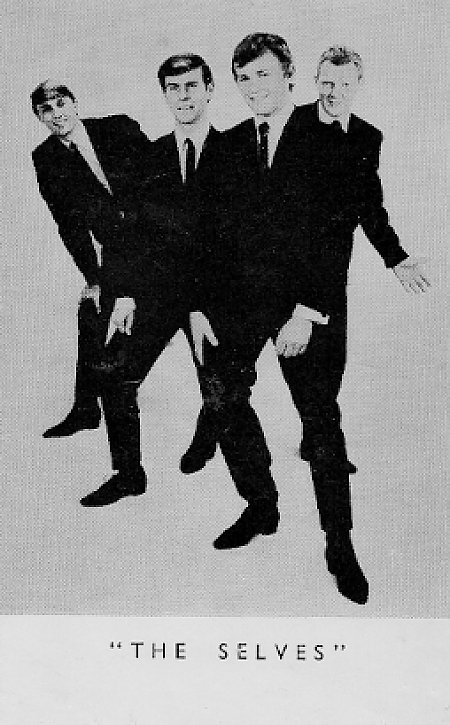 The Selves, Melbourne in the early 1960s
Back to Top