How to buy from our list
If you see something you like in our list of Vintage Guitars or you would like more information about any particular item, we suggest that you check with us that the item you want is still in stock by sending us an email to office@marginallyirresponsible.com.
Payment
If you wish to purchase a particular item, you can pay either by bank transfer or via PayPal by means of a Money Request from us to you. This will enable you to choose any of the options offered through the secure PayPal system.
Shipping
We ship world wide and DHL or Austria Post are our usual carriers. We will get a quote for you before finalising any transaction so you know the total invoiced cost before we ship the good(s). The purchaser is, of course, responsible for any additional charges, such as Customs Duty, etc.
Terms of Sale
All Sales are Final, subject to a 24 hour approval period. All merchandise sold is in "used - as is" condition. So, please be clear as to what you are purchasing. After 24 hours, no returns. The buyer assumes all shipping charges for returned items. If we agree to a return, instruments must be returned in the condition in which they were sent. Shipping costs will be deducted from the return, and buyer will assume these costs. We will not accept any returns whatsoever on guitar parts.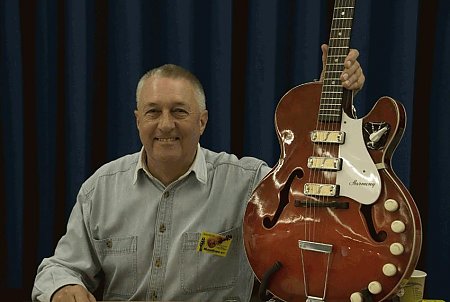 Dale Stevenson
Back to Top